Dear Friends of Ithaka,
The prospects of climate change are so increasingly dire that there are times when it may seem inappropriate to celebrate a promising scientific advance or any other good news. Good news, however, is exactly what humanity needs at moments like this. And to produce good news, it helps to share them and to create examples that others might replicate.
One such bright spot in the dark is the inclusion of biochar and pyrogenic carbon capture & storage (PyCCS) into the recent IPCC special report. It took more than ten years of global biochar science, technology development and practice before it finally appeared serious and convincing enough to the world's leading climate scientists to mention biochar-based carbon sequestration as a technology to consider. It may take another five years until policy makers discover and discuss this most promising solution to keep global warming in a range that may still sustain civilization in all regions where human culture prospered during the last millennia. Five more years for us to prepare the groundwork with sophisticated technology, understanding of mechanisms, sustainable certification, and valuable biochar based products. See linked below our extended comments and the decisive, biochar related passages from the new IPCC special report.
At Ithaka we have been hard at work on various other positive developments which we hope will provide inspiring examples such as the forest gardens with organic biochar-based fertilization that we set-up in Nepal. A local journalist, Abhaya Raj Joshi, recently visited one of the villages where more than 50,000 trees were planted and have been linked to a global carbon subscription model since 2015. He interviewed villagers on how the new climate farming methods have changed their lives and the village.
And last but not least, Kathleen's new, updated white paper on using biochar in coffee production with lots of new success stories about using biochar in coffee production and processing from three different continents. Thanks to funding received by the Biochar for Sustainable Soils project, you can enjoy the complete white paper with open access.
The Ithaka team will be traveling to Cuba, India, China and the UN climate conference in Poland over the next months to continue with education, research, collaboration and in-field biochar initiatives. As always, we will share with you what we learn and what we believe may be of service to others. We always appreciate hearing about successes and lessons learned by others working collaboratively on biochar projects around the globe, please feel invited to share these with us.
Yours Hans-Peter and Kathleen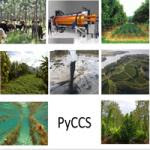 Biochar and PyCCS included as negative emission technology by the IPCC
by Hans-Peter Schmidt
Biochar was included for the first time as a promising negative emission technology (NET) in the new IPCC special report. While the special report's overall message was alarming, the inclusion of biochar is an important milestone for mitigating climate change and fostering research on pyrogenic carbon. We provide here a short summary on pyrogenic carbon capture and storage (PyCCS) and relevant excerpts from the new IPCC special report with regards to PyCCS and biochar.
... mehr
Carbon sequestration to rejuvenate land, water and economy in Nepal
by Abhaya Raj Joshi
Three years after the first 10,000 forest garden trees were planted in a Nepali mountain village and were linked to a new type of private carbon trading scheme, the village received the visit of a young journalist from a national newspaper. His particular insights into the Nepali way of life and policy, make his report about this acclaimed pilot project combining organic biochar based fertilization, mixed tree garden plantation, water retenition, soil conservation, and crop value chain creation a passionate critic.
... mehr
Pyrogenic carbon capture and storage
In this review, we show that pyrolytic carbon capture and storage (PyCCS) can aspire for carbon sequestration efficiencies of >70%, which is shown to be an important threshold to allow PyCCS to become a relevant negative emission technology. Prolonged residence times of pyrogenic carbon can be generated (a) within the terrestrial biosphere including the agricultural use of biochar; (b) within advanced bio‐based materials as long as they are not oxidized (biochar, bio‐oil); and (c) within suitable geological deposits (bio‐oil and CO2 from permanent pyrogas oxidation).
... mehr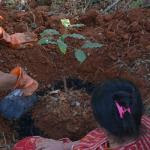 Biochar & Coffee White Paper
by Kathleen Draper
An increasing number of coffee growers use biochar to improve soil fertility and resiliency, reduce dependence on fertilizers, achieve better survival rates for young plants, increase disease resistance and optimize residue management. New peer reviewed information on how biochar can help mitigate coffee rust (roya) and other diseases is presented in addition to benefits related to soil fertility, composting, effluent filtration, renewable energy production, residue management and reduction of greenhouse gas emissions across the entire coffee supply chain.
... mehr
(<